About Max Funding
Max Funding is a professional lending company that provides fast and reliable business loans to business starters and existing business owners. Being one of the fastest financial service companies in the market, we are professional and friendly. All our staff are trained with professional knowledge and have expert knowledge in our products. We find the best product that suits your needs; talk to us today and find out how we can help your business succeed.
What Makes us Different?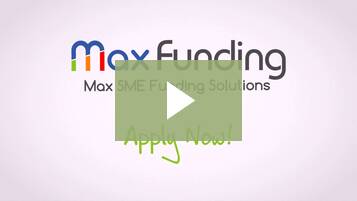 Banks are the traditional route to take for any kind of loan, but are they still the best option in today's highly innovative and evolving financial sector? They represent a historic mainstream of financing and are bound by the restrictive regulations of the financial sector following the financial crisis, which are designed to maintain stability within banks at the cost of flexibility for clients.
Friendly Lending Specialists
When you call us, you'll meet your dedicated lending specialists. All of our lending specialists have been recruited for their knowledge and expertise within the industry. Your dedicated lending specialist will manage your loan from the enquiry to settlement process and beyond. You will have your specialist's name, direct phone number and email address so you can talk to the same person each time, whenever and however it suits you. There's no dealing with an anonymous Call Centre, and no need to repeat yourself to a new consultant every time you need to contact us about your loan.
We're confident you'll find our team to be friendly, helpful, knowledgeable and accessible.
Our Support for Charity
Kiva is a non-profit organisation that helps create opportunities for individuals around the world, so that individuals can alleviate poverty, giving them a chance to improve their quality of life. Kiva helped thousands of people from all over the world since 2005.
Max Funding support the idea of helping people in need of finance, which is why we are proud to have donated and become a Kiva Sponsor, giving us a chance to assist people who are disadvantaged financially. At Max Funding, we are committed to assist every Australian business in need of urgent funding, and we are proud to be able to provide assistance to Kiva, helping people from around the world.